For divers who want to explore Malaysian waters, finding a place to dive during the monsoon season in Malaysia can be a little bit of a pickle. The main monsoon season in Malaysia typically runs from November through March annually, with an average rainfall of 2500 mm on the peninsula. It mostly affects the east coast of peninsula Malaysia, covering the states of Kelantan, Terengganu, Pahang, and some parts of Johor. While there is also a southwest monsoon season from May to October, it is relatively milder in comparison. The western states of peninsula Malaysia which are Kedah, Penang, Perak, Selangor, Negeri Sembilan, and Melaka, experience heavier than usual rainfall, although rain is a common case in the country anyway.
Because both the monsoons seemingly take turns running the whole year round, planning your dive trip for just the right weather is crucial. We plan to help you do just that. Read on to find out where to dive during the monsoon season in Malaysia, and what to expect at each location.
1. Lankayan, Sabah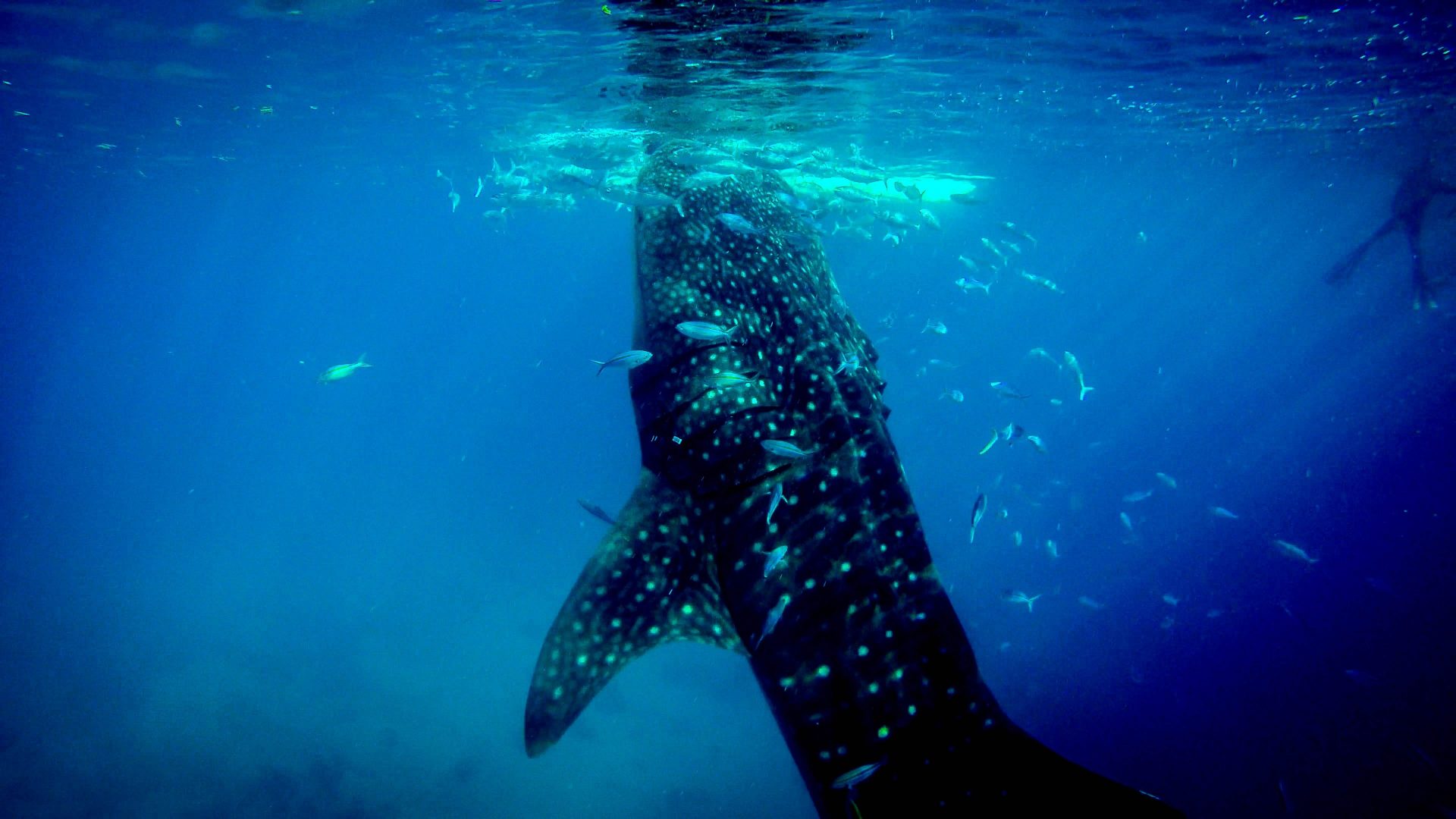 Great for year-round diving, Lankayan off the shores of Sabah is famous for its elusive whale shark sightings. It's said that your best bet at seeing the special creatures is between March to May. If you long to see turtles up close however, you might want to time your visit for the nesting season between June to September. Lankayan is blessed to be the nesting ground for the Hawksbill and green turtle varieties. There are over 30 dive sites accessible via a short boat ride, and these include the Jawfish Lair, Jetty Wreck, Lankayan Wreck, and Mosquito Wreck. Marine life in the area is rich, from pelagic fishes like barracudas and trevallies to porcelain crabs and nudibranchs.
Visit for: Interesting night dives, easy wreck diving, and macro photography.
Best time: Generally all year-round, March – May (whale shark season), June – September (turtle nesting season)
Read more about diving in Lankayan here.
2. Pulau Payar Marine Park, Langkawi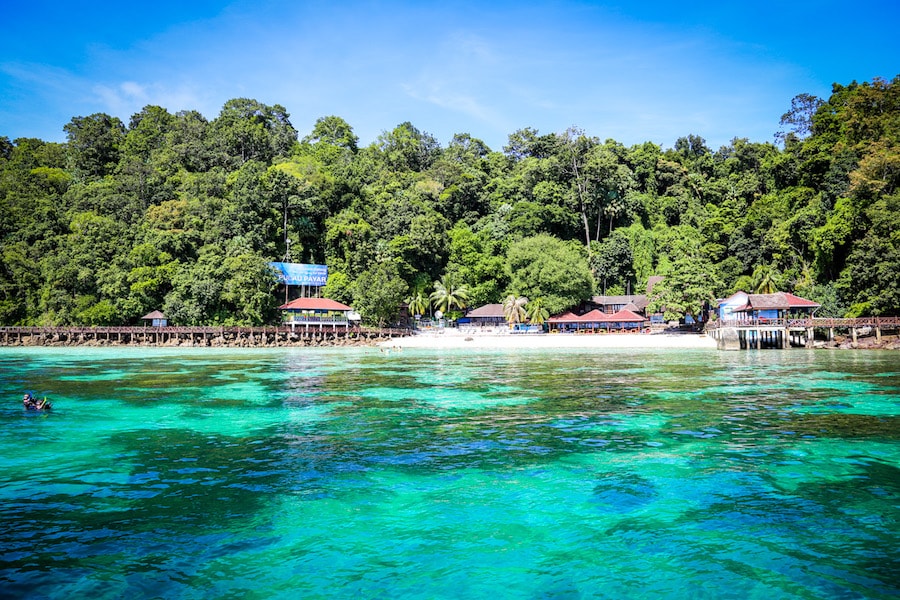 Another Malaysian dive site that can be visited generally all year round, is the Pulau Payar Marine Park in Langkawi. The location is great for divers and snorkelers alike. Besides a variety of marine life like horse-eyed jacks, moray eels, clown fish, and black-tipped reef sharks, there's also a carefully preserved Coral Garden. There are healthy, colourful corals in the sheltered waters. The island boasts the widest range of coral reef species in Malaysia, where you can find Tubastrea Micrantha and Semi Precious Antipathes, among others.
Visit for: The colourful Coral Garden, snorkeling options, and variety of marine life.
Best time: November – March, April – June (light showers)
Read more about diving in Pulau Payar here.
3. Tunku Abdul Rahman Park, Sabah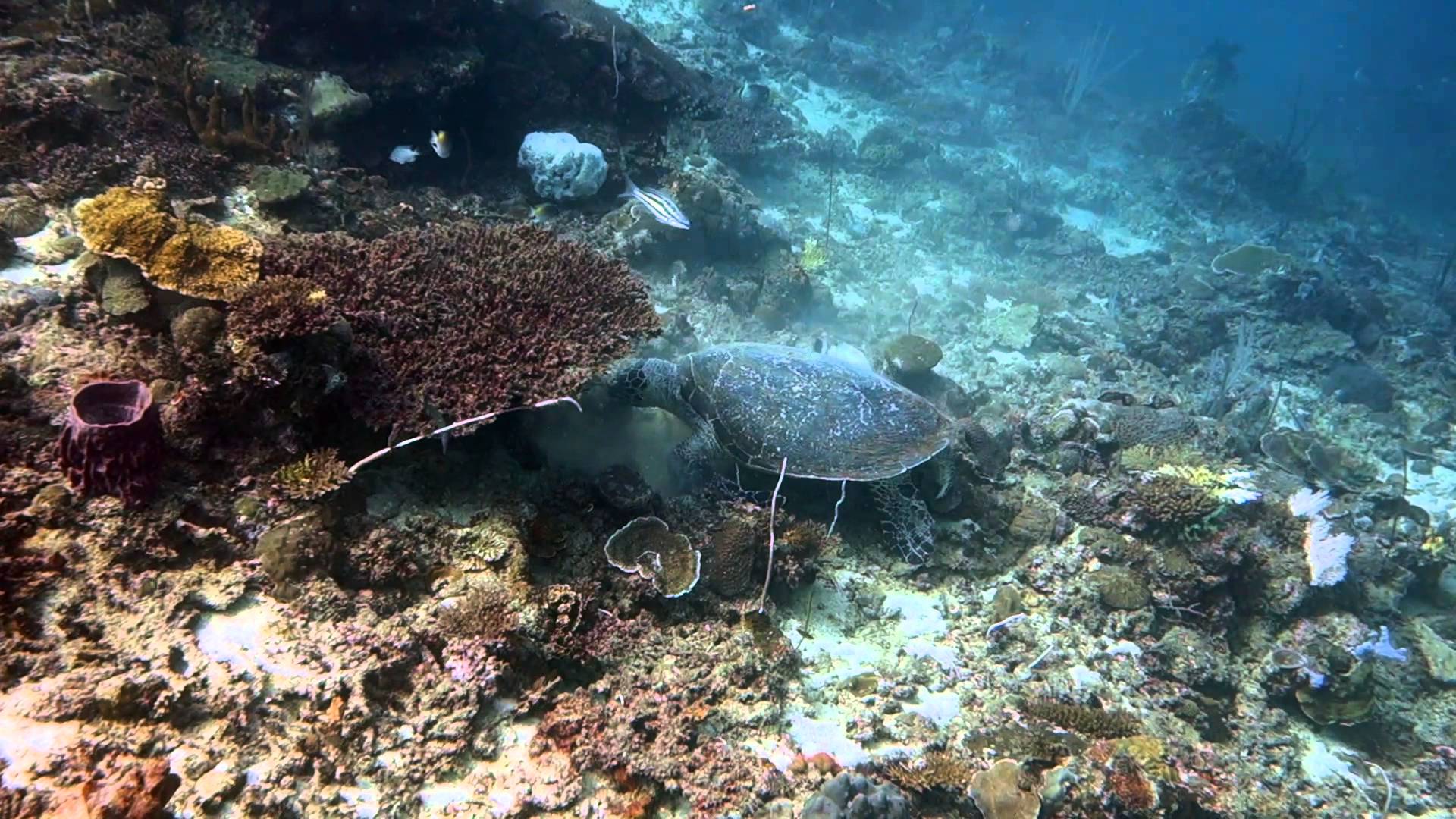 The Tunku Abdul Rahman Park is made up of five islands – Pulau Sapi, Pulau Manukan, Pulau Mamutik, Pulau Suluk, and Pulau Gaya. The 49 squared kilometres-wide park is home to schools of barracuda, fusiliers, snappers, and anthias. Other marine life in the area include moray eels, lionfish, and pufferfish, as well as all seven species of clownfish. Turtles House dive site is the place to go if you want to see the graceful amphibians. If you're lucky, you might even glimpse the school of Black Tip Reef Sharks who just moved into the neighbourhood.
Visit for: Unique marine life like the blue-ringed octopus, snorkeling options, and wreck diving.
Best time: Generally all year-round, March – April (Whale Shark sightings)
Read more about diving in the Tunku Abdul Rahman Park here.
4. Sipadan, Sabah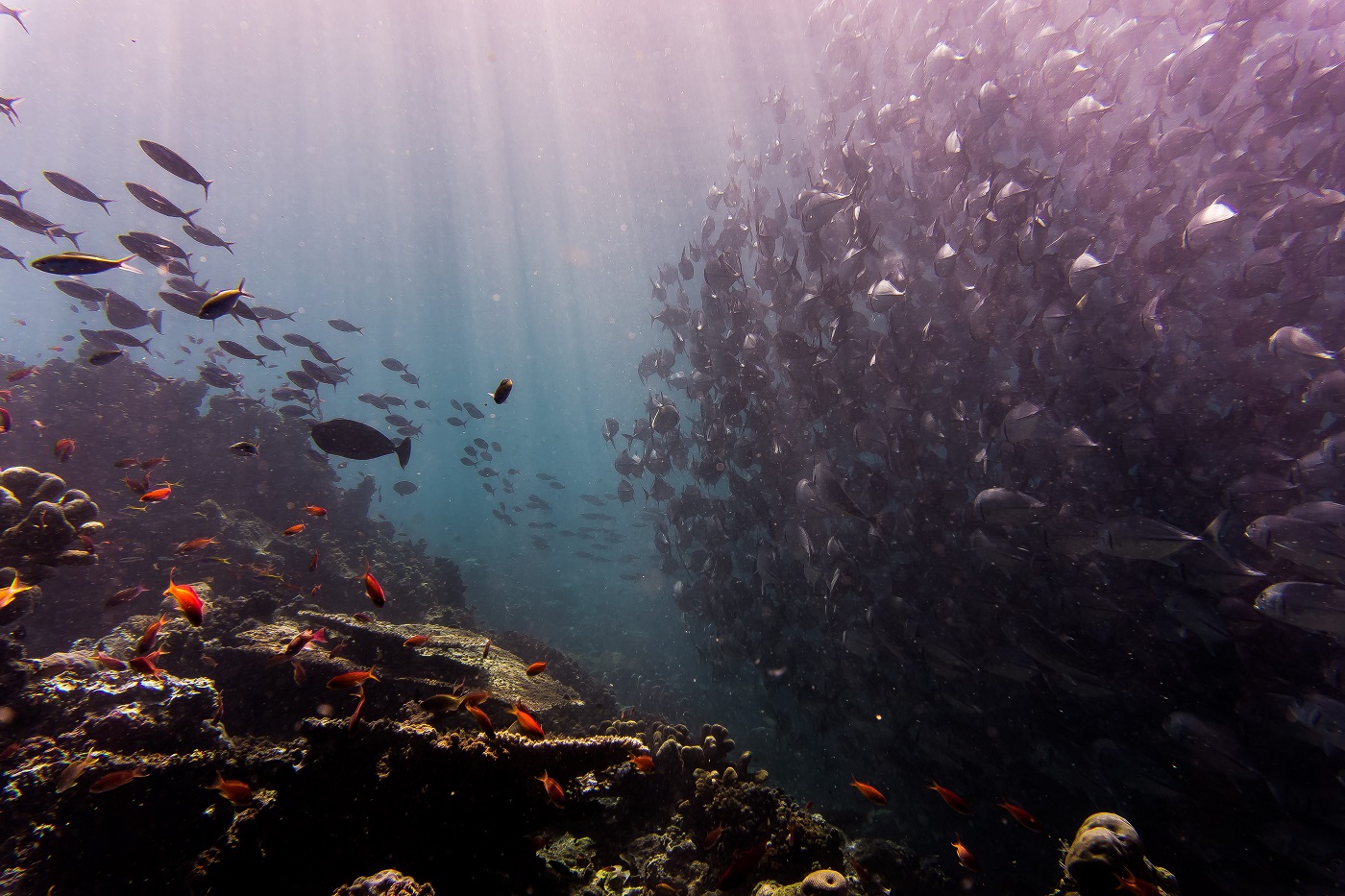 Of course, Sipadan is on this list. The precious dive site has been in the list of best dive sites in the world time and again. The area is inhabited by a large variety of marine life, turtles, and even some White Tip Reef Sharks. There's also a beautiful Coral Garden perfect for underwater photography. What we'd really like to see for ourselves though, is the Hanging Gardens. It is a wall dive, with terraces filled with Dendronephthya Alcyonarians in various pastel colours of lemon, lavender, and antique rose overflowing to the next level. Ribbontail stingrays, Hawksbill turtles, Scalloped Hammerhead sharks, and fox sharks reside here too.
Visit for: Large animals, wall diving, drift diving, and advanced diving.
Best time: Generally all year-round, July – August
Read more about diving in Sipadan here.
Malaysia is truly blessed with regards to astounding dive sites and underwater life. Despite having two alternating monsoon seasons yearly, there are always other dive site options within the country. So if you're planning to have a dive within this quarter, these four places are a great place to start. Now that you know where to dive during the monsoon season in Malaysia, happy diving!